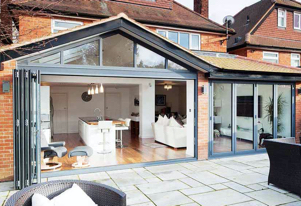 House extensions Portsmouth – Your property can offer many variations and choices for extensions both in location and size. Layout options can be tailored to suit you or your family's needs.
Extensions can form part of the existing structure either at the rear or sides of the building or to the front. Extensions can also form part of existing outbuildings or even can be stand alone structures within the boundary of the property.
You might even consider open style extensions to form a useable part of the garden and offer a social function for you or your family.
A well designed and considered extension can combine a number of uses for your household and can incorporate existing designs or stand apart from them. The Choice is yours!
Any extension can also incorporate many various materials and the external fabric can be used to blend in or suit the existing structure.
You might prefer to open up the focal point of your rooms by utilising a full glass wall screen or doors or other more traditional methods using block and render or a brick face… the options are wide and varying and it is that knowledge of materials and options that we bring to the design process… we can help you identify the advantages and disadvantages of certain design choices and also assist in defining the costings of procuring and installing such materials.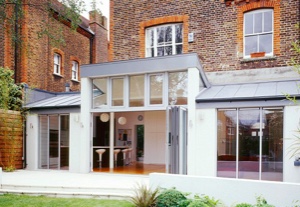 Sometimes it's difficult as a builder to recognise the dreams and aspirations of the customer it is in these cases that relationships and communications can break down, however Limewood Builders removes this eventuality by recognising the client's needs and creating a working relationship through the initial design and feasibility stage thus ensuring that we understand the client and their needs as well as their aims and objectives and in turn the client has the confidence and satisfaction in the work as its being undertaken through to it's completion.  Our head office is based in Portsmouth but if you're looking for house extensions outside of Portsmouth that's fine as we cove the whole of the south of England.
For professional and recommended Builders call Limewood Builders on :